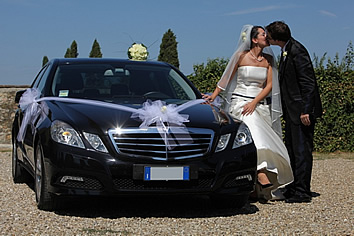 Outsource your worries to us on your Wedding Day!

Limousdrivers ' mission is to make your wedding day the most enjoyable and unforgettable experience possible!

Your wedding day is unique and deserves special attention. We treat our brides and grooms in the graceful manner this occasion merits. We drive them to the church on time, and in luxurious comfort and style.

We can arrange a shuttle service to handle the wedding transportation for all your guests. We can shuttle your guests from the church to the reception and back to their locations.


Luxury Car rental Italy